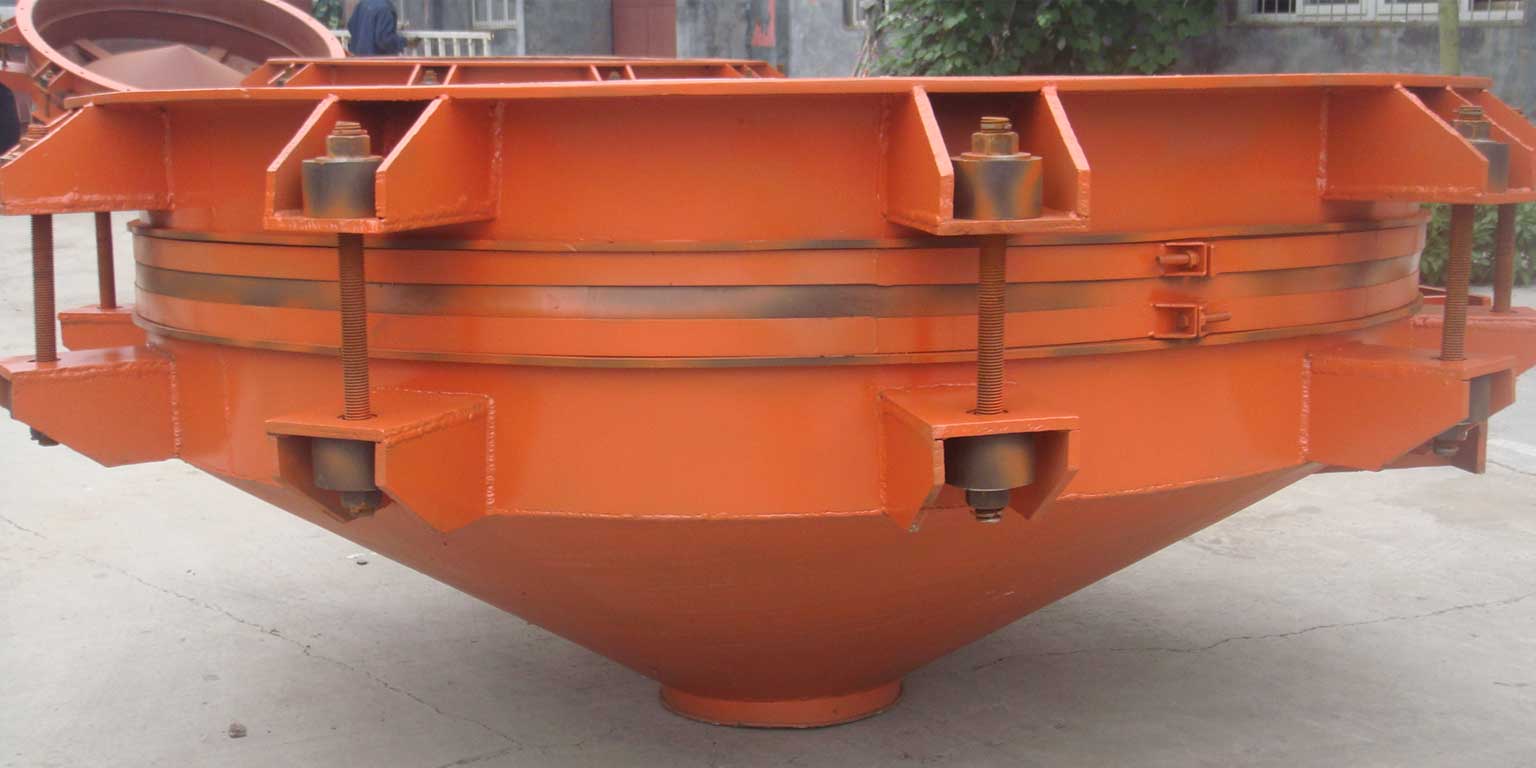 Bin Activator manufacturer
Bin activator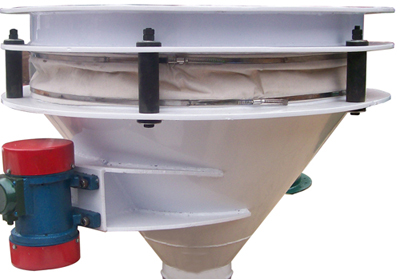 What is Bin Activator
Bin activator is a new equipment has broken arch, closed three functions of feeding.
Bin activators used in the Bulk Solids Material Handling Systems, Bin Activators, also known as Live Bottom Bins, Shaker Bins, or Vibrating Silo Bottoms are used to create a flow of dry bulk solids from vertical storage bins. The Live Bottom will overcome sporadic or irregular discharge problems created by arching, bridging, and rat-holing. The typical geometry on a standard 4:1 vertical round bin is a live bottom that is half the diameter of the silo.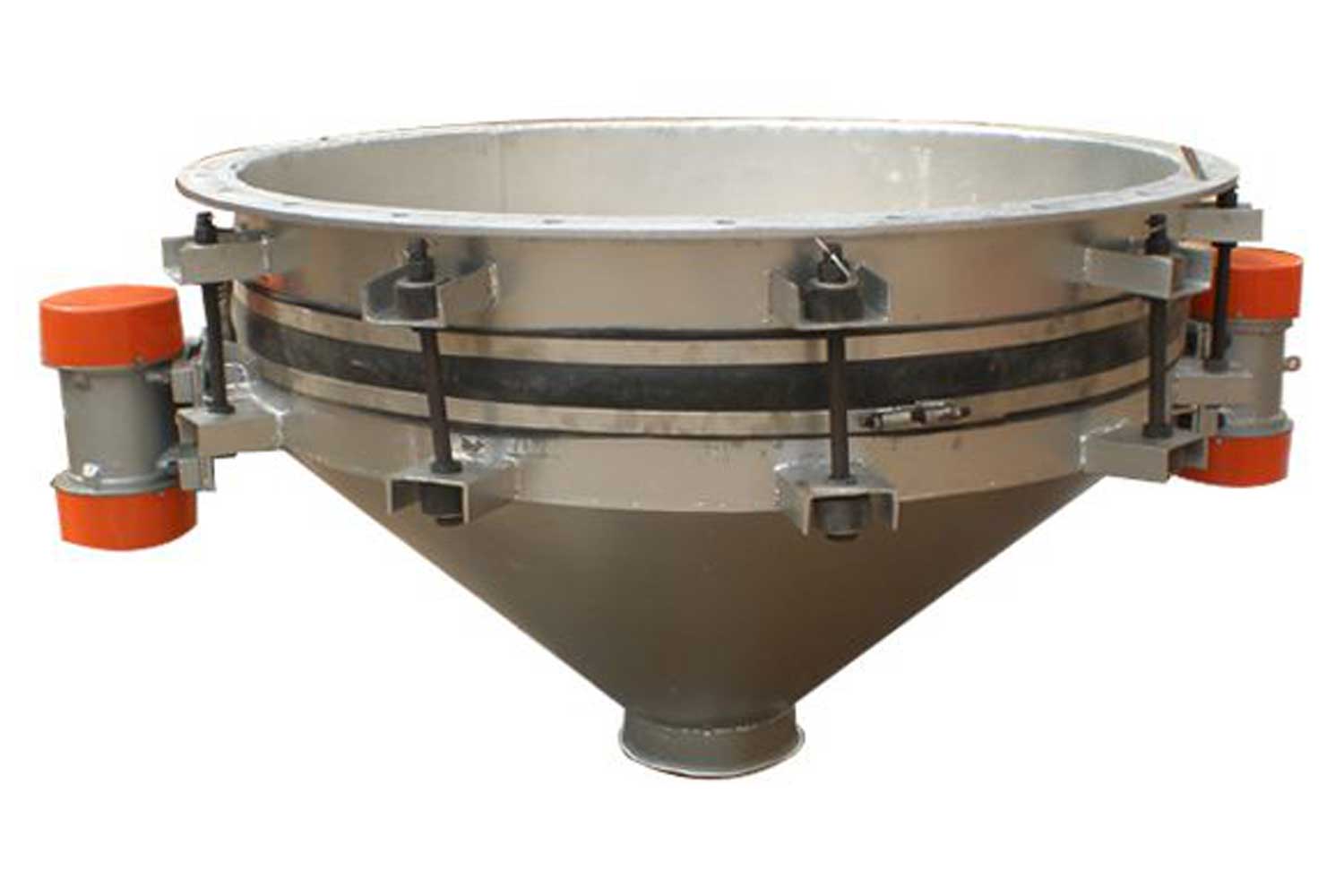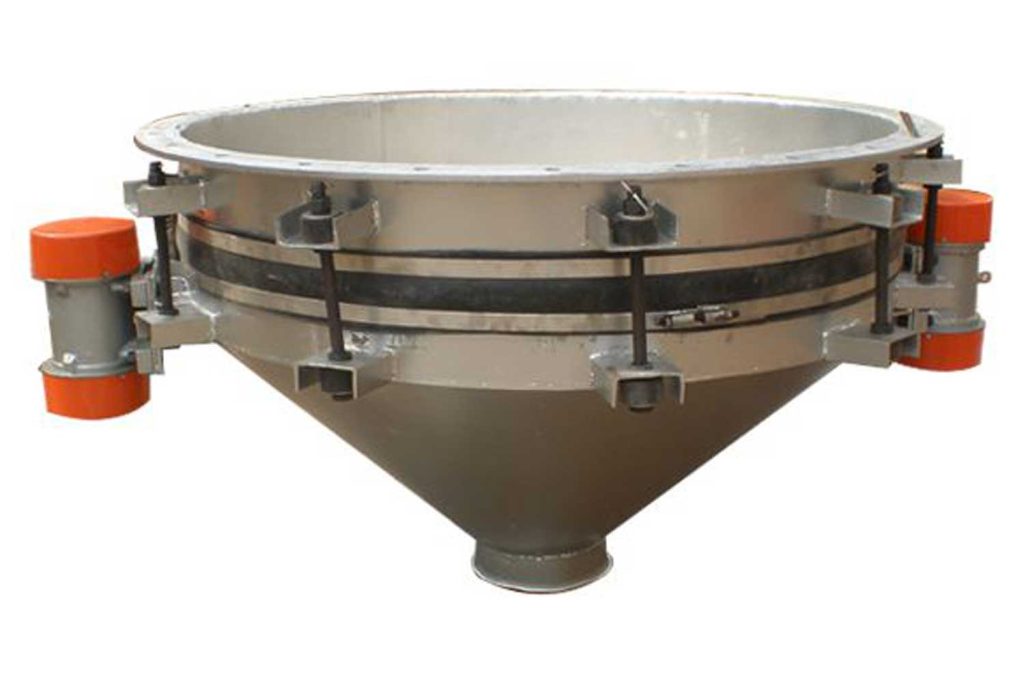 Principle of Bin Activator
Positive discharge or First In First Out (FIFO) Flow of the silo is accomplished by the internal cone-shaped baffle which is rigidly attached to the body of the bin activator.
This vibrated cone, replaces a major portion of the standard fixed cone.
The entire bin activator unit moves horizontally by the unbalanced weights of an attached vibrator. The cone baffle relieves the weight of the material from the lower section of the bin activator and acts as a wedge as it moves beneath the material and pushes it in all areas adjacent to the cone's surfaces.
This powerful force is also transmitted to the material in the upper portion of the bin as the motion is carried from particle to particle.
Product discharges around the periphery of the baffle toward the outlet of the metal fab bin activator, carmen, No Screw conveyors attached.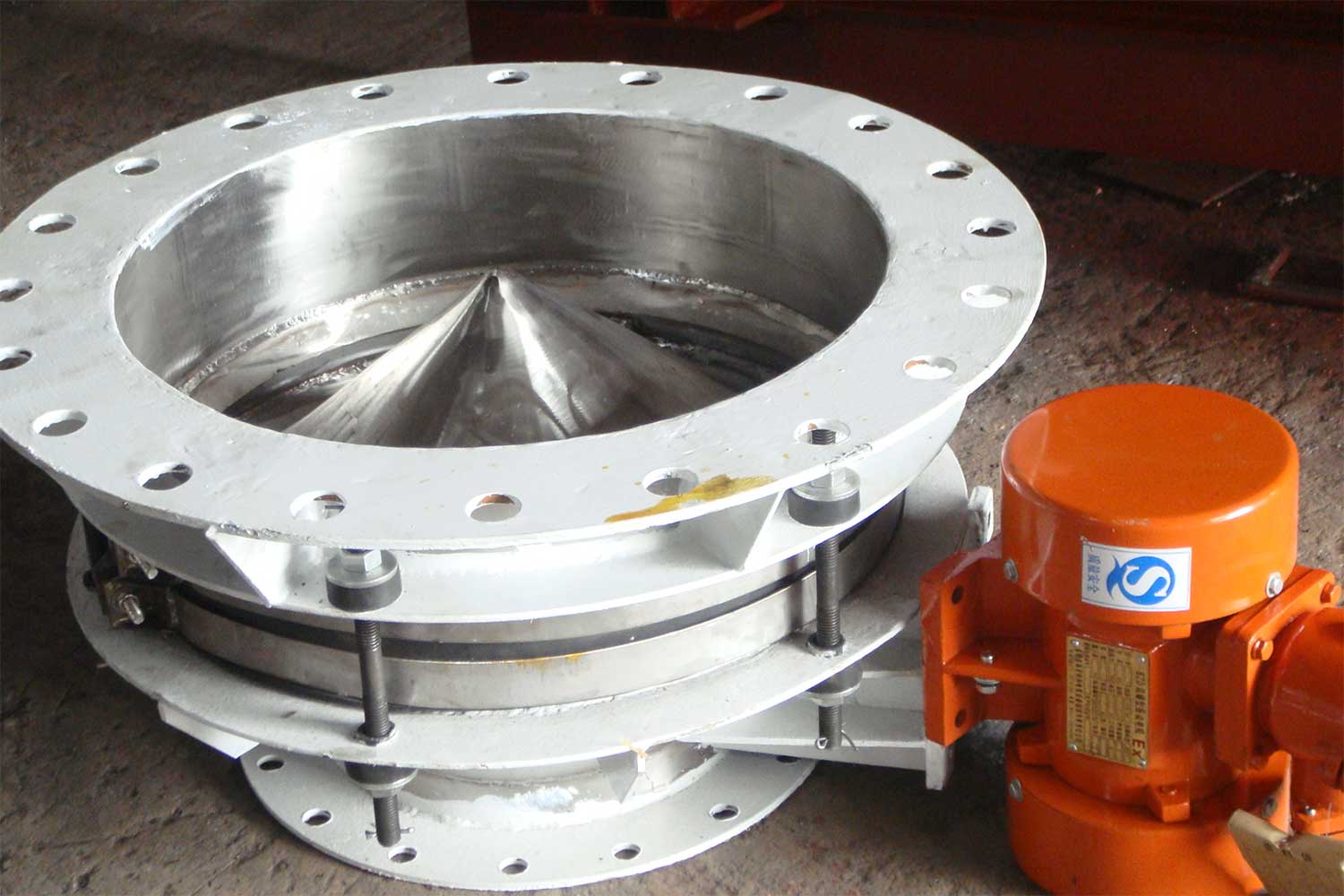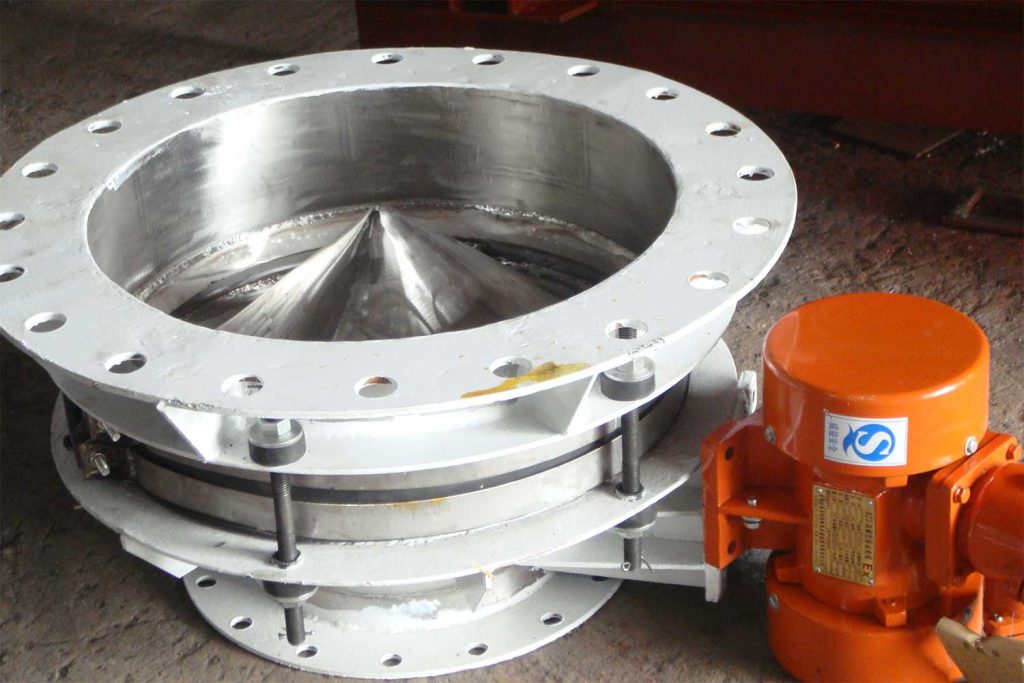 Application of Bin Activator
Bulk material silo GZD series of inertial Bin activator is widely used in coal, electric power, machinery, chemical industry, building materials, metallurgy, mining, light industry, food, medical, transportation, and other departments of the arch breaking, feeding, shut down operations.
Bin activator has been successfully tried on all difficult to handle materials like sulfur and its compounds, fine macro powder and other minerials, ore titanium dioxide, wood chips, salt, sugar, and other fines, flake, fibrous and sticky materials.
Silo Discharge Aid for Calcium Carbonate, Lime, Limestone-Crushed, Flour, Sugar, Starch, Activated Carbon, Aluminia, Carbon Black, Clay, Diatomaceous Earth, Magnesium Oxide, Salt, Soda Ash, Titanium Dioxide, Zinc Oxide, Vibra.

Features of Bin Activator
Vibratory bin activator (discharge bottom);
Integrated baffle support;
Hanger arms allowing horizontal vibration;
Maintenance-free unbalance motor;
Bin activator diameters from 600 to 2200 mm;
Mild or stainless steel bin activators available;
Both broken arch, feeding, shut down. The broken arch helps flowability; The feeding loss, continuous, uniform, and accurate; Vibration stops, the material that is to stop the discharge, don't need to install the gate of the silo;
Quantificationally adjustable, easy to realize single machine or group of machines, automatic control, no material particle size segregation in the process of discharge, and there was a mixed effect.
Simple structure, installation is simple; Reliable operation, easy maintenance.
Lightweight, less consumption and operating cost, low operating cost, good vibration isolation, less abrasion, and low noise.
Low installation height, can replace the silo cone or part of the cone, don't need basis and additional devices.
Good sealing, implement fully enclosed, without local dust or gas.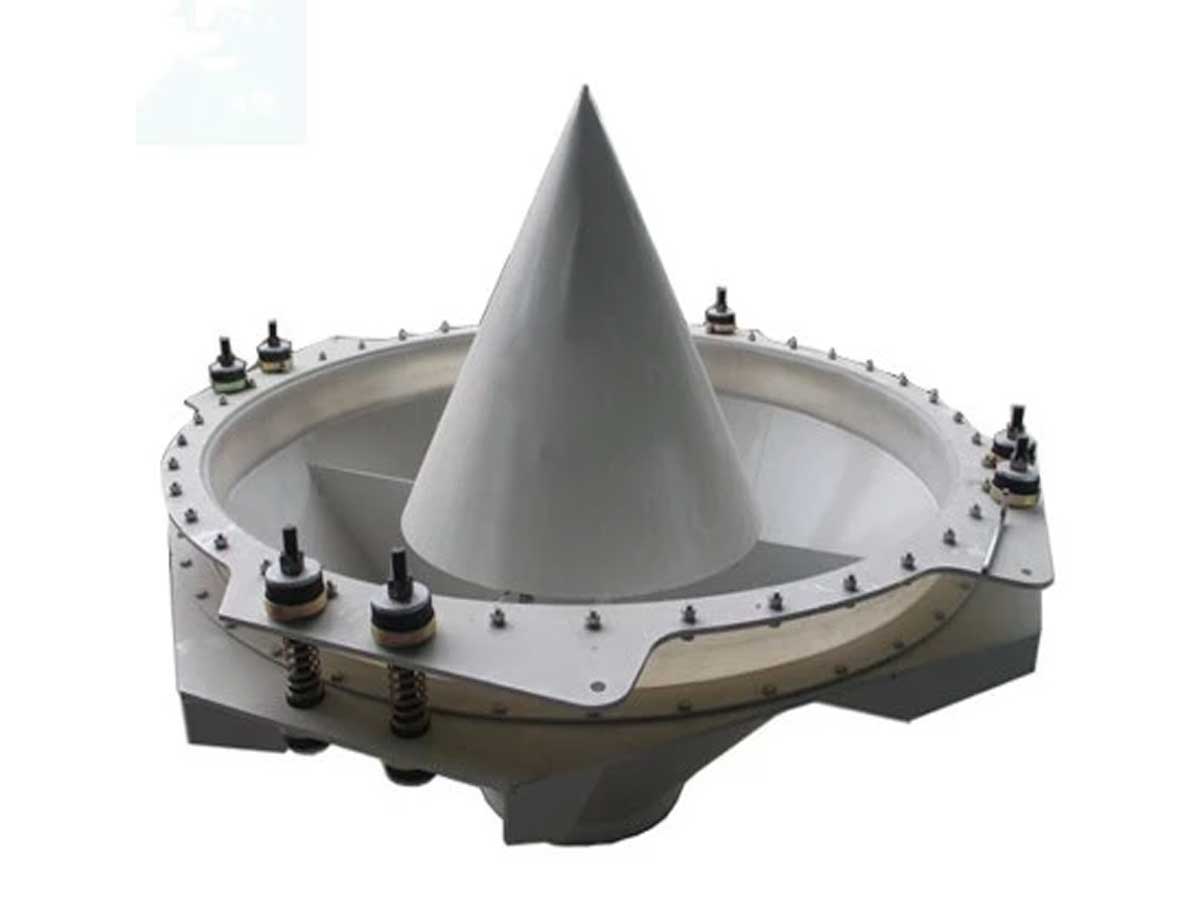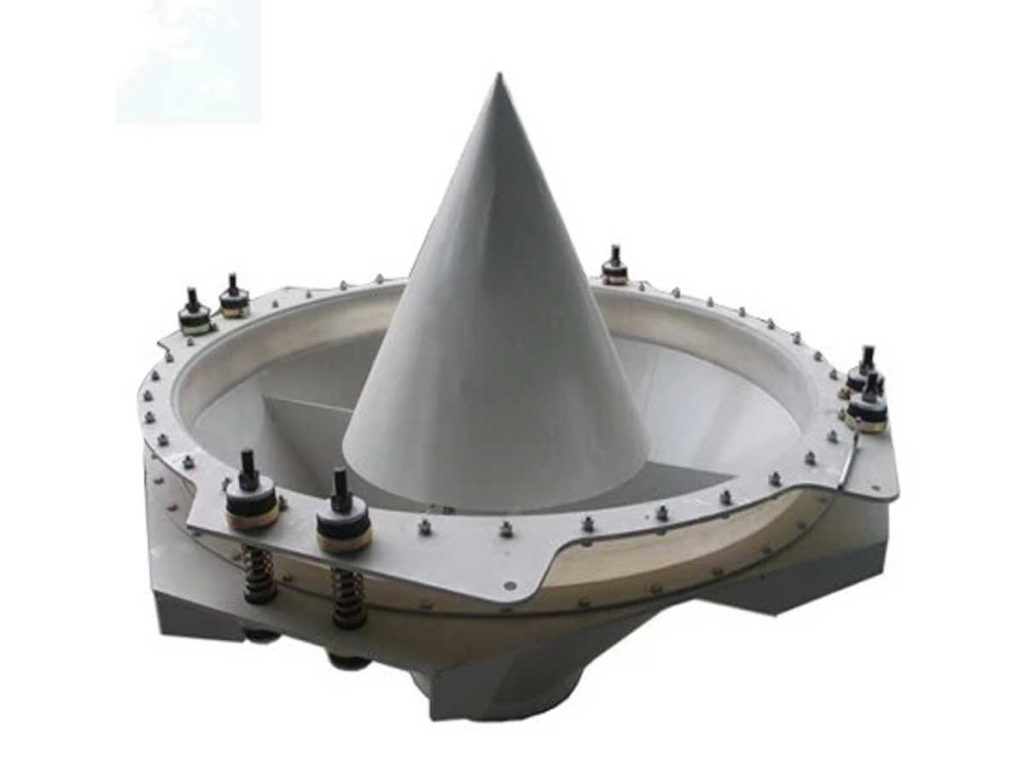 Advantages of bin activator
Suitable for all bulk materials;
Non-compacting discharge;
"first in – first out" without bridge;
In particle deterioration;
Deaeration and bulk density homogenization;
For mild steel, SS, aluminum, or plastic silo;
Feeding materials evenly, arch-breaking;
Fully sealed, without dust flying, protected environment;
Suitable for powders and particles feeding;
Simple structure, easy operation, and maintenance;
Low noise, low power consumption;
Can also produce the feeder machine according to customer's drawings.
Specification of bin activator
Type
Diameter
(mm)
Productivity
(t/h)
Silo diameter
(mm)
Silo capacity
(m3)
Motor(kw)
Frequency
(r/min)
Power
(v)
Height
(t)
GD06PA

600
30~40
900~1200
5~15
0.25
1450
380
0.13
GD10PA

1000
40~80
1500~2000
10~50
0.75
960
380
0.38
GD12PA

1200
40~80
1800~2400
30~60
1.1
960
380
0.52
GD15PA

1500
40~80
2250~3000
50~100
1.5
960
380
0.87
GD20PA

2000
80~150
3000~4000
80~160
2×1.1
960
380
1.1
GD25PA

2500
80~150
3600~5000
100~120
2×1.5
960
380
1.65
Structure diagram of Bin Activator

Type
D
D1
D2
d
A
h
H
N-
Size
A×D2×H
GD06PA
600
640
680
180
1068
50
424
10
12-13
1068×680×430
GD10PA
1000
1070
1130
200
1663
60
600
12
13-18
1663×1130×600
GD12PA
1200
1290
1350
200
1890
60
620
12
16-20
1690×1350×620
GD15PA
1500
1590
1670
300
2040
60
815
12
18-22
2040×1670×815
GD20PA
2000
2090
2170
300
2820
60
1000
16
24-22
2820×2170×1000
GD25PA
2500
2590
2650
300
3430
65
1200
16
30-22
3430×2650×1200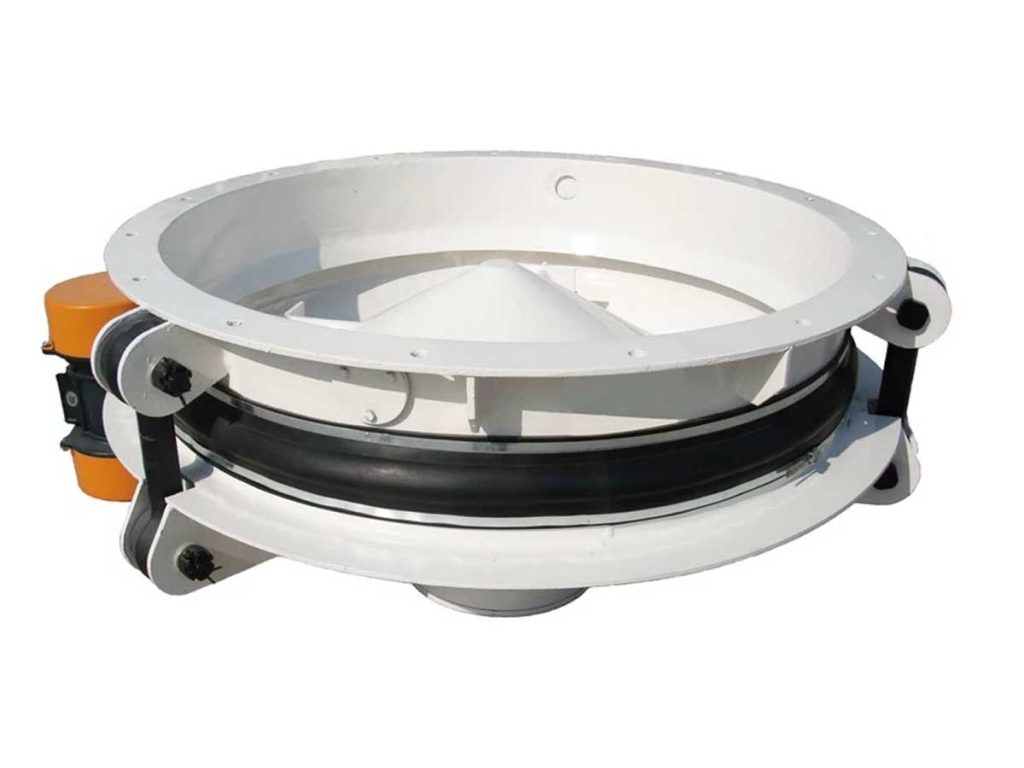 Notes of bin activator
Bin activator controlled by the reverse connect brake electric control box. The control box can use vibration to the bin activator quickly stop in a short period, the bin activator fast through the resonance region, to the easy worn parts and the sealing ring to protect. As in the feeding process to continuously adjust the feeding quantity, can be equipped with inertial motor VVVF, adjusting the inertia of the motor speed, to adjust the vibration force, to achieve the purpose of adjusting the feeding quantity.