China Disc Feeder Manufacturers
PZ Disc Feeder
PZ type disc feeder usually used for continuous and uniform supply of block and granular materials with a capacity not greater than 2500kg/m3 from silos
PZ type disc feeder is an auxiliary equipment for material conveyors, usually used for continuous and uniform supply of block and granular materials with a capacity not greater than 2500kg/m3 from silos, hoppers, and other containers to transport machinery or containers materials. It feeds materials and can reduce the crushing effect of materials. It is suitable for continuous and uniform feeding and batching in metallurgy, coal, building materials, the chemical industry, electric power departments, and mechanized foundry workshops.
The working environment temperature of the PZ-type disc feeder is -40°C–40°C, which is not suitable for conveying materials with poor fluidity or particularly good fluidity.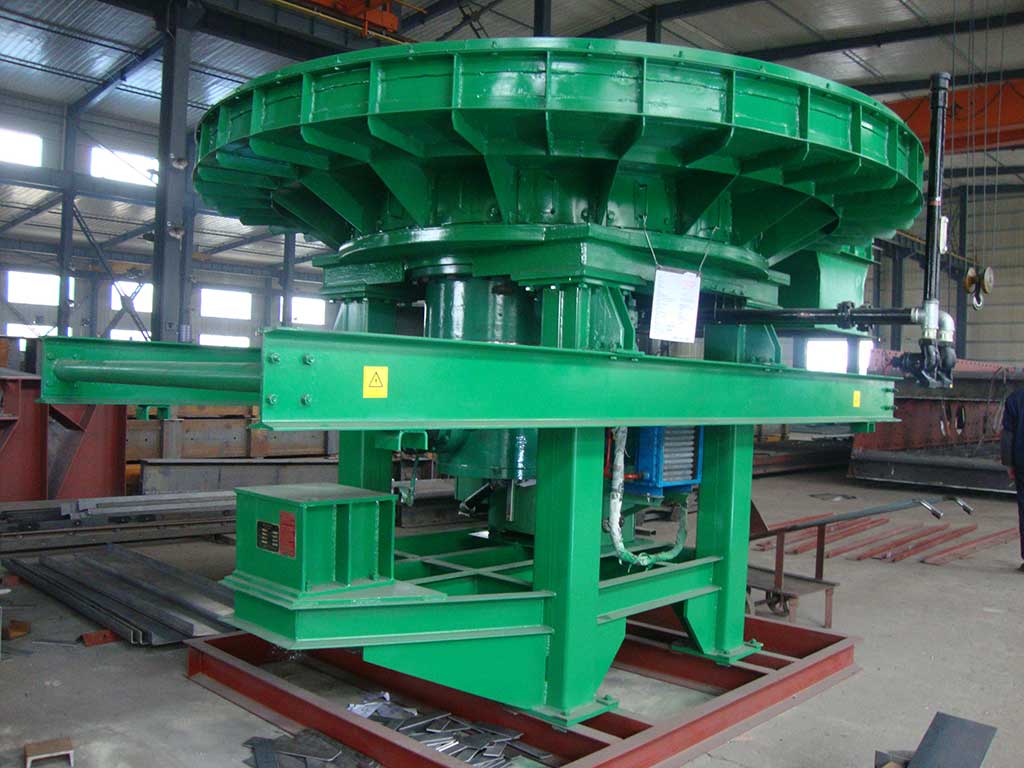 Structure and working principle
The feed port of the PZ-type disc feeder is composed of a material receiving sleeve and a height-adjustable adjustment sleeve under the material receiving sleeve. The material falls from the material receiving sleeve to the adjustment sleeve, and then the disc and the adjustment sleeve The material leaks out from the gap and is scraped off the disc by the scraper.
The purpose of adjusting the feeding amount can be achieved by adjusting the gap between the adjusting sleeve and the disc and adjusting the position of the scraper. The size and size of the receiving sleeve are determined by the feeding amount per hour of the disc feeder and the radius of the disc. Adjust the size of the sleeve and adjust the height of the sleeve mainly through the rotation of the threaded rods fixed on both sides of the sleeve to drive the up and down movement of the sleeve.
The main function of the disc feeder is to provide material supply to other equipment. Using the disc feeder can make the material enter a device evenly so that the next process can work normally, save labor, and protect the performance of the equipment. Extend the service life of the entire production line equipment. Disc feeder is an indispensable supporting products for mineral processing equipment.