What is Vibrating Fluid Bed Dryer
ZLL Vibrating Fluid Bed Dryer is the vibration fluidized principle to design a new type of drying equipment, with high efficiency and energy saving, good performance, etc. The system consists of vibrating conveyer fluidized bed, hot air system and air cooling system, air blower, dust collecting system and operation of monitoring and control system, by changing the parameters of the vibration of the vibrating conveyer fluidized bed, such as vibration amplitude, vibration frequency or vibration Angle, the retention period of material can be flexible control, thus to material for precise control of temperature, water content.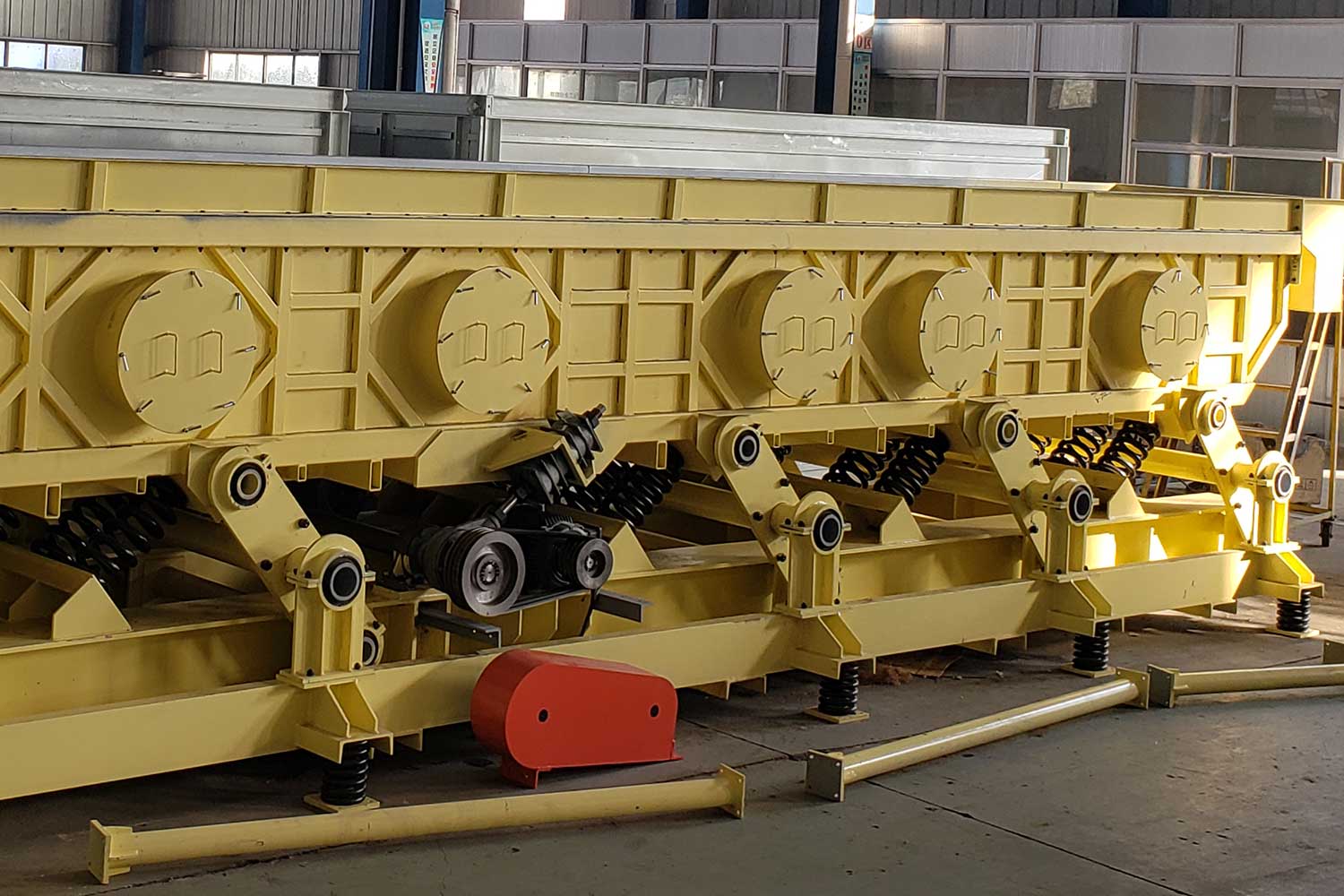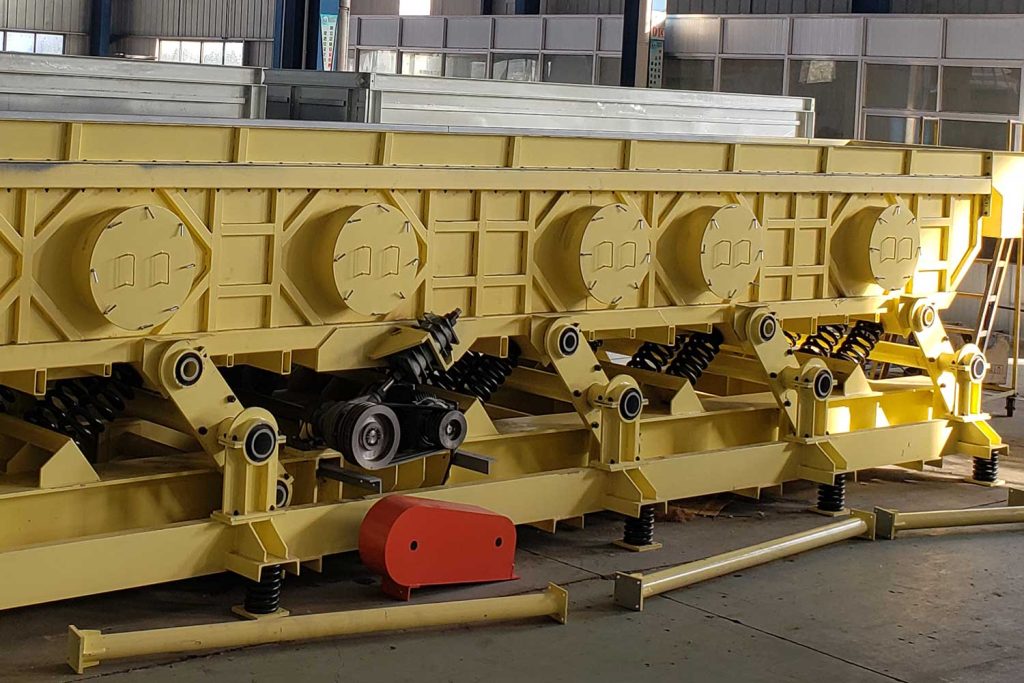 Read More: Guide to the Best Vibrating Fluid Bed Dryer
Features of Vibrating Fluid Bed Dryer
Fluidized stable, no death bed and phenomenon, you can get a uniform product.
Smooth operation, easy maintenance, low noise and long equipment life.
Wide adaptation of different bulk density, particle size, moisture content, water content in the form of material can adapt.
Little damage on the surface of the material can be used for dry brittle materials, material particles irregular, not affect results.
Structure of Vibrating Fluid Bed Dryer
ZLL Vibrating Fluid Bed Dryer using the link conveyor structure type, you can do a single machine surface size 1800 × 16000mm or greater, with fully balanced or resonance structure, more suitable for installation on the floor or steel platform, without having to worry about the floor surface or platform vibration damage.
ZLL Vibrating Fluid Bed Dryer main structure divided into cover, box, air inlet, observation windows.
Where the cover plate and between the bed breathable material constituting the fluidized chamber, with full access to the material to be dried and the moisture absorbing materials in wet air from the exhaust outlet cited; set the viewing window on the cover, the material can be observed in real time fluidized condition; width greater than 600mm on a bed cover generally use a separate support structure, the use of canvas or soft rubber sealing connection between the cover and the body.
Breathable panels below the box for the inflatable room, hot or cold air from entering the air inlet on the side, a certain pressure to make a uniform fluidized bed permeability through the gas distribution plate; due to non-normal operation the material can fall into the box located plenum at the end of the discharge port discharge cleared.
Principle of Vibrating Fluid Bed Dryer
Vibrating conveyer fluidized bed in vibration motor or elastic connecting rod vibration device driven by a fixed cyclical vibration frequency and amplitude, processed materials in the exciting force and has a certain pressure of cold or hot forming under the function of fluidization, according to certain material layer thickness tile uniform forward movement in the bed surface, so that the material particles fully contact with the media, complete heat and mass transfer process, the purpose of drying or cooling; By fluidized bed of hot and cold wind take away the moisture in the material and heat at the same time, will also take away some dust, dust collecting system will get rid of 98% of the dust in the wind clean emissions after recovery.
Control system can be set according to need of cold and hot wind temperature, pressure sensor and infrared moisture meter discharging end, realize the dynamic full automatic control of the whole system, improve the stability of the material quality.
Application of Vibrating Fluid Bed Dryer
Suitable for chemical, pharmaceutical, food processing, sugar, seeds, tobacco, paper, plastics, synthetic fiber, fertilizer and other industries of powder particle materials, filiform, drying, cooling and other assignments.
Specification of Vibrating Fluid Bed Dryer
| | | | |
| --- | --- | --- | --- |
| Model | Overall dimensionL×W×H(mm) | Fluidized bed size/L×W×H(mm) | Fluidized bed power/kW |
| ZLL 0645 | 5010×1290×1940 | 4500×600×300 | 2×1.5 |
| ZLL 0660 | 6510×1290×1940 | 6000×600×300 | 2×2.2 |
| ZLL 0860 | 6510×1830×2110 | 6000×800×300 | 2×2.2 |
| ZLL 1060 | 6510×2030×2110 | 6000×1000×300 | 2×3 |
| ZLL 1260 | 7510×2400×2570 | 6000×1200×300 | 2×4 |
| ZLL 1280 | 8010×2400×2570 | 8000×1200×300 | 2×5.5 |
| ZLL 1560 | 6510×2530×2110 | 6000×1500×300 | 2×5.5 |
| ZLL 1580 | 8010×2530×2110 | 8000×1500×300 | 2×7.5 |
| ZLL 1880 | 8866×2740×3600 | 8000×1800×300 | 2×7.5 |
| ZLL 18105 | 11300×2740×3600 | 10500×1800×300 | 2×7.5 |
| ZLL 18125 | 13460×2740×3650 | 12500×1800×800 | 2×11 |
| ZLL 18160 | 16610×2740×3800 | 16000×1800×800 | 2×15 |
Notes:
The above parameters are for reference only, specific parameters and the system total power according to the kinds of material, the material moisture content, temperature, material moisture content, temperature and use area, our engineers will according to your request to provide you with the best solution and sample test parameters.
Read More: What is a Conveyor